Al McKay's Earth Wind & Fire Experience
Malka Family
Al McKay's Earth Wind & Fire Experience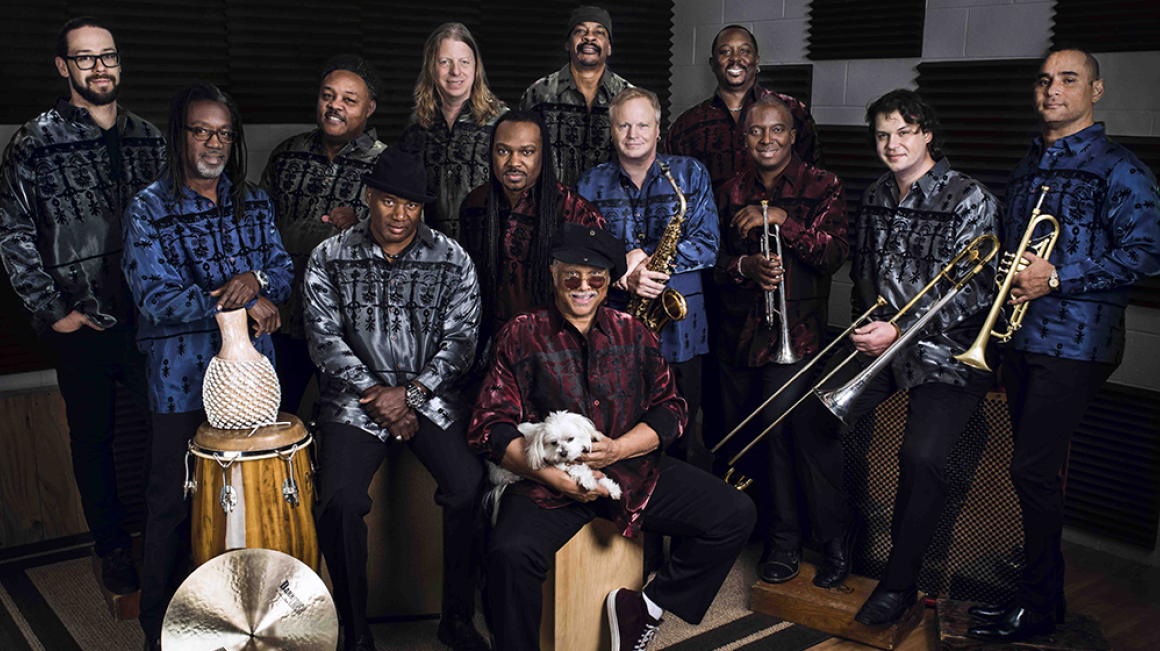 Part of the soundtrack for the film The Intouchables (seen in French cinemas by over 18 million people) was devoted to bands like EARTH WIND & FIRE and Kool and the Gang. The hit "Boogie Wonderland" brought EW&F back into the spotlight, in particular. The group has now reformed and is back on the road with guitarist and songwriter Al McKay and the trumpet player Mike Harris as the EARTH WIND & FIRE EXPERIENCE. A legendary group from the 1970s, Earth Wind & Fire wore down the soles of at least two generations of funkateers with a whole host of hits featuring an original blend of soul, jazz, funk, pop and African rhythms, resulting in sophisticated and universal disco music. An original member of the group, Al McKay shared the worldwide success until 1981. This native of New-Orleans got his start as a guitarist with the Ike & Tina Turner Revue. After moving to Los Angeles, he played with Charles Wright & the Watts 103rd St Rhythm Band. An eclectic musician, he later played with Sammy Davis Jr and Isaac Hayes. In 1973, he joined Maurice White, Philip Bailey and Verdine White in Chicago to found EW&F and create the famous multiple platinum-disc-winning sound. McKay left EW&F after seven albums and then worked as a producer (Carl Anderson, The Temptations). In the 1990s, he formed The Al McKay Allstars. Today, the guitarist is reviving such gems as "Getaway", "Fantasy", "SingaSong" and "September".
Line-up : Al McKay (g), Ben Dowling (k), Devere Duckett (voc), Freddie Flewelen (b), Dean Gant (k), Aaron Haggerty (dms), Omar Peralta (tp), Justin Kirk (tb), David Leach (perc), Tim Owens (voc), Mike Harris (tp), Claude Woods (voc), Ed Wynne (sax)
Photo :© DR
Malka Family
From the late 1980s, Joseph "Mannix" Guigui and Laurent "Isaac" Cohen, the two founding fathers of this family energised with soul and funk, organised "Chez Roger Boite Funk" nights in Paris with Jean-François Bizot, DJ Dee Nasty "Grandmaster" from French Zulu Nation and Loïk "Novamix" Dury from Radio Nova. This is how it all began for the nine, then twelve, then fourteen members of the "Happiness" family. Their first, self-produced album, "Malka on the Beach" (1991), was followed by "Tous Des Ouf" (Warner). And the groove went on - tours in France, Switzerland, Italy and even Japan. Towards the end of the 1990s, the rise of electro music signalled the end of big groups, which were seen as too heavy and expensive. After a third album ("Fotoukonkass"/BMG) produced by Renaud Létang (Manu Chao, Feist) and one last tour, the group split up. Paradoxically, the same trend that had pushed them out now opened up the doors. More and more, the masters of electro were taking organic warmth from funk bands. It was a sign! Malka Family reformed, played some gigs and composed a new album without changing the original formula: 100% analogue and high on energy! On stage, you will see over-the-top outfits and a non-stop fiesta, inevitably recalling Parliament/Funkadelic. The fun is back: "Le Retour Du Kif" (album 2018).
Line-up : Roro (dms), Don Tamayo (perc), Woody (sax,v), Jay Murphy (k,v), Dany'O. (b,v), Beyonder (v), Gil C'Freak. (tp), Cool Jam (k,v), Gilda PETER. (v), Jo Manix (g), Sev K. (v), Isaac (tb)
Photo : © DR