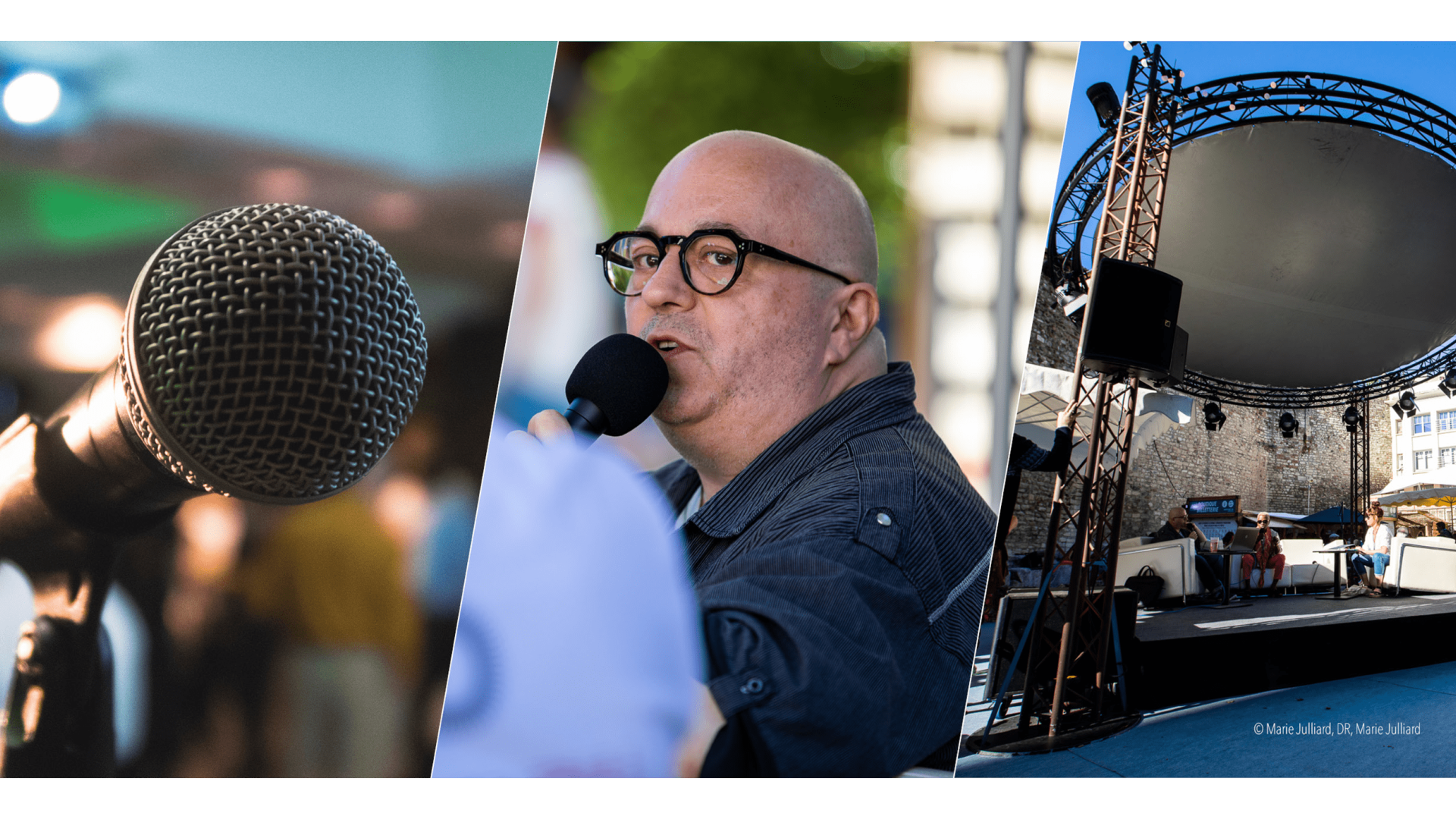 Join the artists on our programmes every day between 6:15 and 7 pm (except on 2nd–4th July) on the Kiosque stage at Cybèle as we record Radio Jazz à Vienne! Co-host Jean-Michel Lebreux from Crock Radio and expert invitees will be broadcasting live via our website and Crock Radio. Podcasts will also be made available on our Spotify / Deezer / SoundCloud accounts.
During the 2022 edition of the festival, 13 artists/bands took to our temporary stage to answer all our questions: Angélique Kidjo, James BKS, Dhafer Youssef, Bachar Mar-Khalifé, Big In Jazz collective, Christone "Kingfish" Ingram, Manu Lanvin, Zac Harmon, Blue Lab Beats, Cory Wong, Fred Wesley, Flavia Coelho and Ishkero.
These shows can be downloaded as podcasts on the festival's Spotify, Deezer and SoundCloud accounts.