Past & Future
Avec la volonté de porter le jazz sur le devant de la scène actuelle, le festival Jazz à Vienne, en partenariat avec le label Heavenly Sweetness, retrace 40 ans de concerts en se tournant vers l'avenir.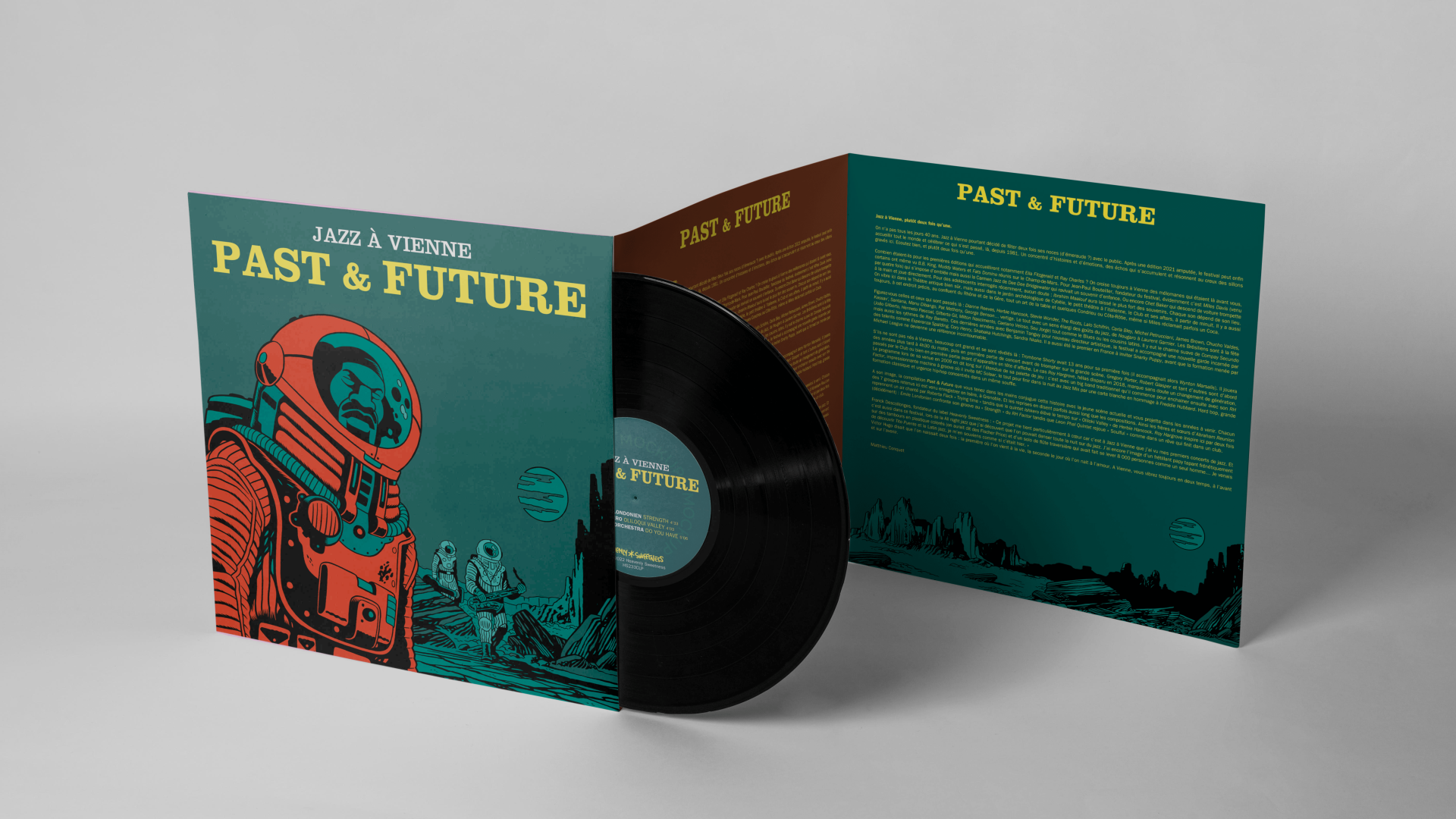 Le double album "Past & Future" est née d'une double intention : regrouper les grands artistes d'hier et les futurs artistes de demain. Raconter l'histoire pour mieux construire l'avenir, évoquer les monstres du jazz pour mettre en lumière les dernières tendances musicales emmenées par la nouvelle génération.
La première collection se compose de 7 extraits de concerts qui ont fait l'histoire de Jazz à Vienne entre 1981 et aujourd'hui : Gilberto Gil (live 1998), Roy Hargrove - The RH Factor (live 2009), Aldo Romano, Louis Sclavis, Henri Texier (live 2000), McCoy Tyner Sextet (live 2005), Lalo Schifrin (live 1999), The Milt Jackson & Hank Jones All Star Quartet (live 1997) & La Banda de Santiago de Cuba (live 2003).
La deuxième collection ouvre une autre vision du jazz avec 7 titres enregistrés spécialement pour l'occasion par 7 jeunes groupes sélectionnés par le festival : Léon Phal, Ishkero, Gin Tonic Orchestra, Emile Londonien, Arnaud Dolmen, Abraham Réunion & Jasual Cazz.