Ce concert fait partie de la programmation du jardin de Cybèle qui propose tous les jours du festival une programmation riche, diversifiée et en accès libre avec les artistes de la région, de la scène européenne et de la nouvelle génération sans oublier les lauréats des tremplins des festivals partenaires, les formations issues de projets pédagogiques, les spectacles jeune public ou les ateliers Jazz for Kids. La programmation en soirée accueille les combos des conservatoires et écoles de musique du territoire, des jam sessions présentées par les meilleurs clubs de jazz de la région sans oublier des DJs qui ambiancent les fins de soirées pour faire patienter le public jusqu'au début des concerts du Club et qui reprendront les platines après.

Skokiaan Brass Band
featuring Lisa Caldognetto, The French Touch Tour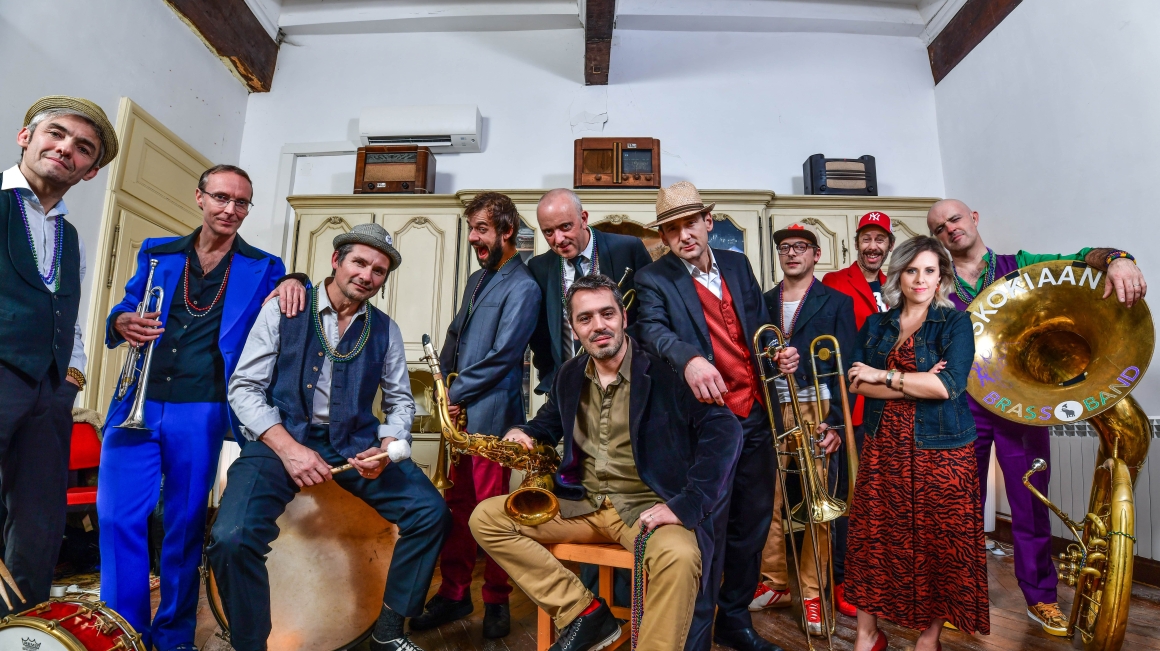 Le Skokiaan BB s'inspire des brass bands de La Nouvelle-Orléans. Cinq ans après son voyage à Big Easy, le groupe a sorti son premier album en 2020, The French Touch, réalisé par Kirk Joseph (Dirty Dozen BB). Accompagné par son invitée, la chanteuse Lisa Caldognetto, le groupe présente un répertoire où la musique des brass bands de La Nouvelle-Orléans rencontre l'univers de la chanson française. Les concerts du Skokiaan BB sont des instants de bonne humeur et de partage où le public se laisse entraîner par un irrésistible flot de second line, de jazz, de funk et de rythmes afro-caribéens. Dance party assurée !
line-up
Lisa Caldognetto – Chant
Félicien Bouchot
Christophe Métra
Vincent Stéphan – Trompette
Pierre Baldy-Moulinier
Jean Crozat – Trombone
François Rigaldiès – Saxophone ténor + Chant
Fred Gardette – Saxophone baryton
Christophe Garaboux – Sousaphone
Christophe Durand
Philippe Bostvironnois – Percussion
Jérôme Taton – Son